'The Messenger' - Sept. 27, 7p-9p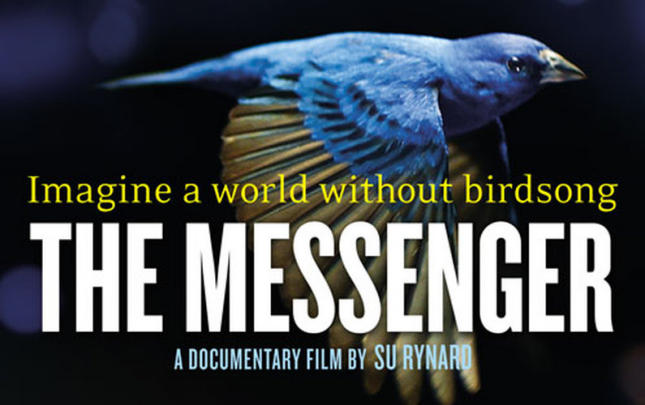 THE MESSENGER is an artful investigation into the causes of songbird mass depletion and the compassionate people who are working to turn the tide. The film takes viewers on a visually stunning journey revealing how the problems facing birds also pose daunting implications for our planet and ourselves.
Lisa Herman, Owner of Wild Birds Unlimited, Cherry Hill and Kristina Merola, Director of Natural Sciences and Park Manager, Palmyra Cove Nature Park, will facilitate a discussion of the film, local songbirds and preservation of local natural treasures.
EVENT INFO
Location - Moorestown Library
Date: Sept 27, 2017
Time: 7p-9p
Register: Online Now or by calling the Reference Desk at 234-0333
John Fitzpatrick, Executive Director, Cornell Lab of Ornithology
"The Messenger is riveting, emotionally engaging, and visually extravagant from the first frame to the last. Up-to-the-minute facts on how birds communicate about environmental change are interwoven with gripping stories about the perils faced every year by these amazing world travelers. This is a must-see movie for anybody who values the natural world or wonders about its relationship to humans."
""